Day Ahead: Top 3 Things to Watch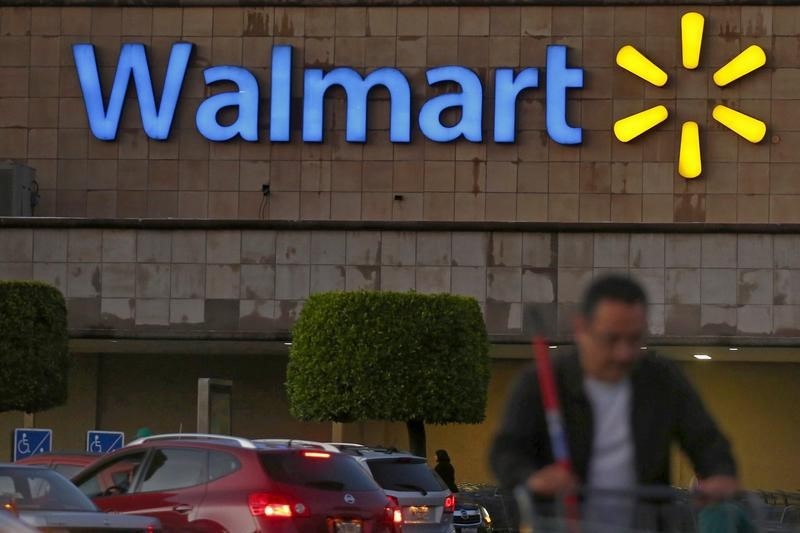 © Reuters.
Investing.com – Here's a preview of the top 3 things that could rock markets tomorrow.
1. Retail Sales, Jobless Claims, Philly Fed, Industrial Output Due
With a host of retailers reporting earnings this week, retail sales for July will likely come under added scrutiny as investors look for signs that consumer spending, the backbone of the U.S. economy, remains robust.
The Commerce Department will release the numbers at 8:30 AM ET (12:30 GMT).
On average, economists expect that slowed to 0.3% last month and that , which exclude automobile sales, remained unchanged at 0.4%. The retail sales control group, which has a larger impact on U.S. GDP, from last month's 0.7% print.
The Labor Department releases its weekly count of the number of individuals who filed for unemployment insurance for the week ended Aug. 11. Economists forecast that rose to 214,000 from 209,000 previously.
At 8:30 a.m. ET, the Philadelphia Federal Reserve Bank will release its measure of manufacturing activity in the region. The is expected to fall to a reading of 10 from 21.8 last month, as manufacturing activity has been dented by the U.S.-China trade war.
, meanwhile, is expected to fall to a reading of 3 from 4.3 last month.
An update on U.S. activity for July, due at 9:30 AM ET, is expected to show a slight uptick to 0.1% from 0% the previous month.
2. Banks on Notice as Yield Curve Sinks
The bond markets are likely to be closely watched again Thursday in what has become a running theme this week after the 10-year/2-year Treasury yield curve inverted for the first time since 2007.
The yield briefly slipped below the on Wednesday, but remains a few basis points wide of inverting again, underpinning fears of a looming recession.
Bank of Montreal highlighted -7.6 basis points as the next support level for the spread, the intraday low from May 2007, followed by -16.5 basis points and then -20.1 basis points.
Further declines in rates will likely trigger yet more pressure on banks that are vulnerable to a fall in net interest income, the difference between interest paid and interest received.
Bank of America (NYSE:), Citigroup (NYSE:) and JPMorgan (NYSE:) fell more than 4% today, pushing the Financial Select Sector exchange-traded fund (NYSE:) down more than 3.7%.
3. Nvidia, Walmart, Alibaba Report for Earnings Duty
The earnings season may be drawing to a close, but earnings from lNVIDIA, Walmart and Alibaba will be watched for clues about the underlying environment in their respective markets.
|
NVIDIA
Walmart is set to deliver fiscal-second-quarter earnings before the opening bell.
Walmart (NYSE:) is expected to of $1.22 per share on revenue of $130.18 billion, according to consensus estimates from Investing.com.
Walmart's quarterly report will also be parsed for an update on its efforts to offset increased costs from tariffs imposed on Chinese exports. The retailing giant, in the previous quarter, said it would raise prices to offset these costs.
Alibaba (NYSE:) also reports earnings before the bell Thursday, with many keen to see if the company's cloud-computing and business-to-business segments can offset some weakness amid the ongoing U.S.-China trade war.
RBC Capital expects Alibaba's cloud business to generate a 76% increase in top-line growth in the quarter.
Alibaba is expected to of $10.29 per share on $111.78 billion in revenue.
Ahead of NVIDIA's fiscal-second-quarter earnings – due after the market close – analysts have delivered a mixed outlook on the company's two main segments.
"Fiscal second-quarter gaming revenues, as well as NVDA's fiscal third-quarter forecast, are likely to meet or exceed estimates in our view in light of modest expectations," Wedbush said in a note to clients. But data center revenues are more of a question mark, the brokerage added.
NVIDIA (NASDAQ:) is expected to report of $1.14 a share on revenue of $2.55 billion.