Economic Calendar – Top 5 Things to Watch This Week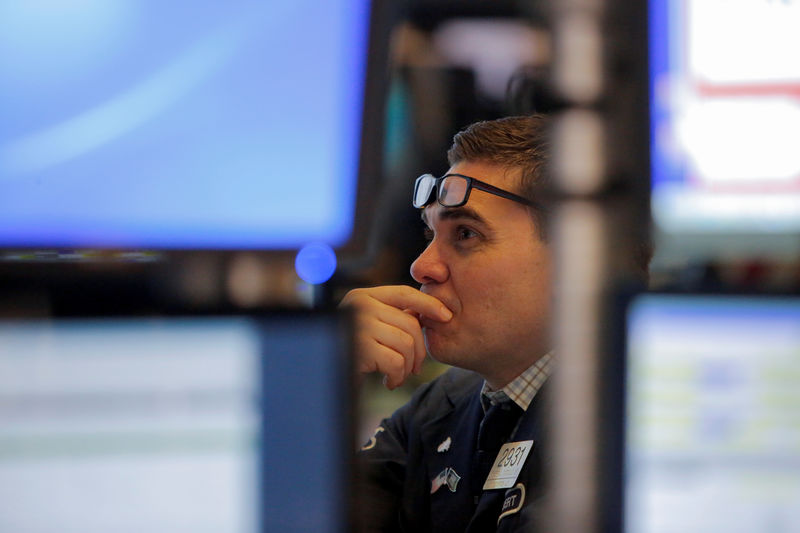 © Reuters.
Investing.com – The Federal Reserve is widely expected to deliver its third rate cut in as many meetings this week, but what investors really want to know is whether this will be the end of the easing cycle, or if additional rate cuts are on the cards.
The Fed decision will come on the heels of an update on U.S. third quarter GDP, which is expected to show another slowdown in growth ahead of Friday's government nonfarm payrolls report for October. The calendar also features an update on GDP from the euro zone, central bank meetings in Japan and Canada and a decision early in the week on the length of a Brexit extension.
Here's what you need to know to start your week.
Fed rate cut
Investors have priced in a 94% chance of a 25 basis point by the U.S. central bank on Wednesday, according to Investing.com's , up from about 90% a week earlier.
Analysts at ING expect the Fed to continue cutting rates beyond this week's meeting, with additional rate cuts in December and January if the economy continues to soften.
"The Federal Reserve has been keen to characterize the two rate cuts in July and September as "insurance" against external threats posed to the U.S. economy (trade & weak global growth) rather than the start of a significant easing cycle," ING said.
"However, the deceleration in domestic demand, weaker wage pressures and declining inflation expectations suggests that economic weakness is spreading and that more action may be needed in the coming months."
U.S. economic data
The Fed rate decision is due just hours after a report on U.S. third quarter GDP, which is expected to show that the economy grew in the three month to September, slowing from 2% in the second quarter.
The government will publish its closely watched report for October on Friday, which is expected to show that a strike by General Motors workers weighed on job growth. Striking workers who do not receive a paycheck during the period are treated as unemployed.
"The effects of this strike would wipe out most of September's job growth," said Brad McMillan, chief investment officer at Commonwealth Financial Network. "This is a crash we can see coming, but it is one that will be temporary."
Though payrolls growth is likely to pick up again, the small monthly gain could still rattle financial markets already on edge following a raft of weak data, including September retail sales, durable goods orders and manufacturing production.
Euro Zone data
In what will be Mario Draghi's last day at the helm of the European Central Bank before he hands over to Christine Lagarde, a preliminary look at euro zone GDP on Thursday is expected to show that the bloc's economy grew just in the third quarter, slowing even further from a pace of 0.2% in the second quarter.
Inflation figures for October and the unemployment report for August will also be closely watched amid growing fears over the possibility of a recession.
BoJ, BoC rate decisions
The Bank of Japan is to announce its latest policy on Thursday and is likely to warn markets of slower economic growth than expected and also that policy rates might go even deeper into negative territory. Such messaging would indicate the super-easy policy bias will be extended until possibly end-2020.
Meanwhile, the Bank of Canada is expected to keep on hold on Wednesday and could stick to a relatively hawkish tone compared to other major central banks on upbeat domestic growth data and a strong labor market.
Brexit
The European Union is to make a decision on Monday or Tuesday on a Brexit delay after British Prime Minister Boris Johnson failed to get a divorce deal through parliament in time for the Oct. 31 deadline.
Parliament passed a bill forcing Johnson to secure a delay to prevent a potentially damaging no-deal Brexit.
Johnson has proposed holding an election on Dec. 12 in the hope of securing a majority to push through his Brexit deal, with only a short delay.
Lawmakers will vote on Monday on whether to hold the snap election but most opposition parties have indicated they will either abstain or vote against the move, meaning Johnson is unlikely to secure the support that he needs.
–Reuters contributed to this report