Economic Calendar – Top 5 Things to Watch This Week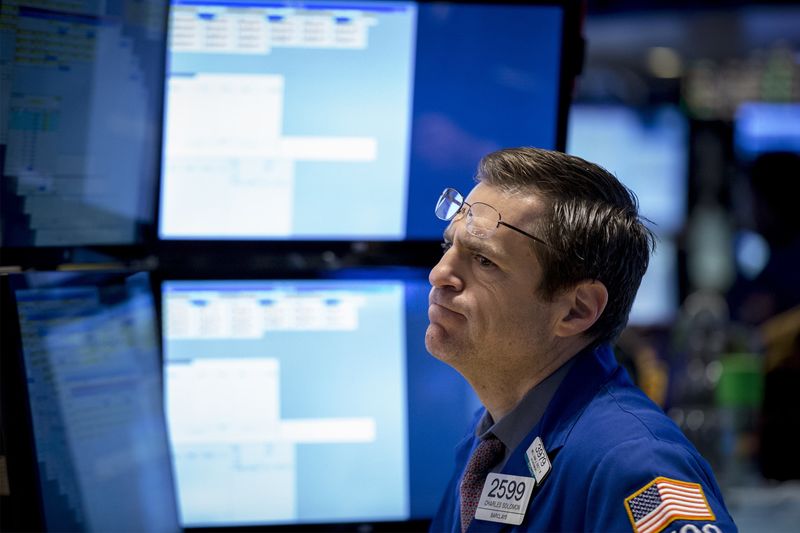 © Reuters.
Investing.com – After a week dominated by escalating trade tensions between the U.S. and China the trade war looks likely to remain to the forefront of investors' minds, but this week will also feature Federal Reserve minutes, U.S. retail earnings and economic data as well as European Union elections.
Here's what you need to know to start your week.
1. Trade tensions to remain a key driver
Trade tensions will remain a central theme in markets this week amid renewed concerns over the outlook for global economic growth as the U.S.-China trade war becomes more acrimonious.
"The trade story will remain the key driver of market moves next week, with the ratcheting up of tensions intensifying market concerns about the outlook for the global economy. We see little reason for optimism in the near-term, as the market is likely to be looking towards the G20 summit in June when President Trump is expected to sit down with President Xi to discuss the situation," ING said.
The U.S. has held back from escalating the trade war on the Japanese and European fronts by delaying tariffs on auto imports, but the threat of tariffs still remains on the table.
2. Fed minutes, speakers on tap
The of the Federal Reserve's April 30-May 1 meeting, due on Wednesday, will give an insight into the debate by officials before they voted to keep interest rates on hold.
Fed Chairman Jerome Powell said at the press conference following the meeting that he did not see a strong case to move interest rates in either direction.
But against a background of sluggish inflation and economic uncertainty some Fed policymakers have indicated that they could lower interest rates if inflation does not pick up.
Meanwhile, Fed presidents from Richmond, Boston and Minneapolis have expressed concern over whether a prolonged trade conflict that hurts the economy might require a policy response.
Chairman , Fed Vice-Chairman Richard , New York Fed head John and St Louis Fed Chief James are among some of the central bank officials set to speak this week.
3. Economic data to watch
A fresh round of economic data will be closely watched at a time when markets are trying to gauge the impact of the trade conflict on the outlook for growth, both in the U.S. and the broader global economy.
The U.S. is to publish reports on and data on both and home sales.
The Eurozone is to publish preliminary data on private sector and the survey will also be in focus as investors look for signs of stronger growth in the second quarter. U.K. data and a report on Canadian are also coming up.
4. Retail earnings
After an unexpected fall in U.S. retail sales last month raised doubts over the resilience of consumer spending, investors will parse earnings reports from big name retailers Home Depot (NYSE:), Lowe's (NYSE:), Kohls (NYSE:), Nordstrom (NYSE:) and Target (NYSE:) for what they say about the economic outlook. JC Penney (NYSE:) and TJX (NYSE:) will also publish earnings updates.
Earnings reports from Walmart (NYSE:) and Macy's (NYSE:) already brought the market down to earth last week; while earnings beat forecasts, both retailers warned of damage to sales and rising prices due to the U.S.-China trade spat.
The warnings also undermined President Donald Trump's assertion that China would pick up the tab for his tariff campaign, not American consumers.
5. European Union elections
European Union citizens go to the polls starting on May 23 to elect lawmakers to the EU parliament, in what could turn out to be a defining moment for the "Europe project".
Eurosceptic parties are widely expected make a strong showing, which could hamper approval of the next European Commission president and budget.
A defeat for Britain's ruling Conservatives could accelerate Prime Minister Theresa May's exit and raise chances of 'no deal' Brexit. A strong showing for Italy's League may embolden Salvini to dissolve the coalition government and call new elections.
A better-than-expected outcome for the far-right will be bad news for the and .
–Reuters contributed to this report