Top 5 Things to Know in the Market on Thursday, 16th January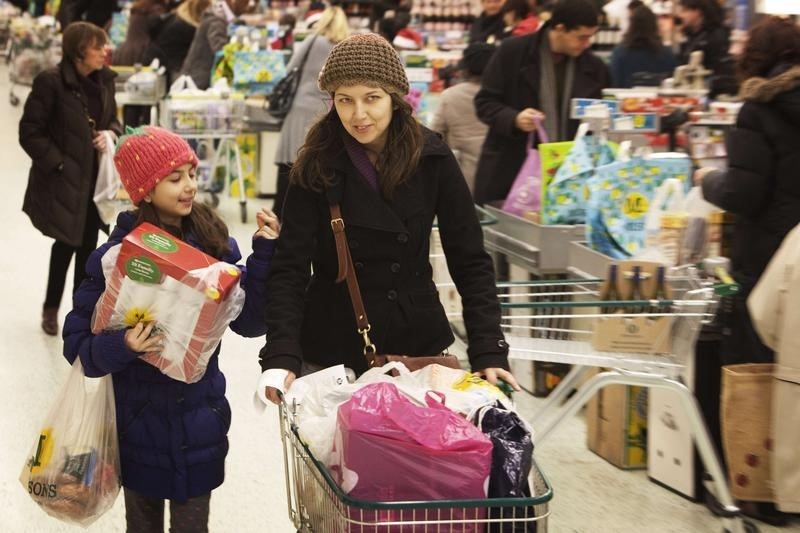 © Reuters.
By Geoffrey Smith
Investing.com — Retail sales data for December will show whether Target's disappointing update was just a blip or something more serious. Initial jobless claims and the Philly Fed business survey will also refocus minds on the state of the economy, after the long-awaited signing of the U.S.-China trade deal. Germany is getting serious about dumping coal. Morgan Stanley (NYSE:), CSX (NASDAQ:) and Kinder Morgan (NYSE:) are due to report earnings, while Alcoa (NYSE:) stock is set for a lower open after posting a fourth-quarter loss. Meanwhile there are interest rate decisions in Turkey and South Africa, while the Russian ruble weakened after Vladimir Putin announced his new Prime Minister. Here's what you need to know in financial markets on Thursday, 16th January.
1. U.S. data dump to refocus minds on the economy
With the China-U.S. trade deal finally signed, it's time to switch focus back to the state of the economy, and there's a heavy data dump coming at 8:30 AM ET.
Most important will likely be the release of December's report, especially in the light of Target's (NYSE:) disappointing sales update on Wednesday. Analysts polled by Investing.com expect a monthly increase of 0.3%
There's also the regional business survey and weekly to look forward to.
Then at 10 AM, the housing market index for January will be published (a slight drop from 76 to 74 is expected), while the Federal Reserve's is also due to speak at the same time.
2. Emerging FX in focus as Russia reshuffles and Turkey cuts
Central banks in two of the world's most important emerging markets are expected to show that the scope for further interest rate cuts may be narrowing, after a year in which the world's central banks almost without exception swung to a looser monetary policy stance.
Turkey's central bank cut its one-week repo rate by another 75 basis points, more than expected, to 11.25%. That's now below the rate of inflation. was stable.
The South African Reserve Bank is due to announce its rate decision at 8 AM, and is expected to keep its key rate at 6.50% for the third meeting in a row, against a backdrop of sustained concerns about the country's budget and the cost of bailing out power company Eskom.
Meanwhile in Russia, the weakened to its lowest in a week as the market absorbed the implications of the appointment of the country's head tax collector as Prime Minister. Dmitry Medvedev and his cabined resigned en masse on Tuesday after President Vladimir Putin raised the prospect of a constitutional reform that analysts said was aimed to keep him in power when his current term as President ends in 2024.
3. Stocks set to hit new highs
U.S. stock markets are set to open higher after futures on the main indices hit fresh record highs overnight, even though the signing of the phase one deal with China added little in the way of news to what was already known.
By 6:15 AM ET (1115 GMT), were up 61 points or 0.2%, while were up 0.3% and the contract was outperforming slightly, up 0.4%, helped by a strong earnings report overnight from Taiwan Semiconductor.
The day's earnings roster is headed by Morgan Stanley(NYSE:), while and will give insights into the state of the real economy later.
4. Alcoa's shares tumble after Q4 loss
– once considered a bellwether for the U.S. economy – said it lost money in the fourth quarter after a 27% drop in sales, evidence of the ravages of the trade war with China.
The company, which makes products for the auto, drinks and aerospace industries among many others, said it expects global demand for aluminium to recover by between 1.4% and 2.4% this year, after falling last year under the influence of the trade war.
Its stock fell 3.4% in after-hours trading.
5. Germany hastens coal exit
Germany announced a breakthrough in its plans to end the use of coal in electricity generation by 2035, some three years earlier than expected.
Merkel agreed a 40 billion-euro aid package with regions likely to be most affected by the restructuring and is reportedly also set to agree 2.6 billion in compensation for RWE (DE:), the country's largest generator.
The move reflects the increased pressure on Chancellor Angela Merkel on climate policy. The failure to end coal dependence has jeopardized Germany's chance of meeting its commitments under the Paris Accord, weakening both its and Europe's authority in leading the global debate on Climate Change. The news will give the EU a freer hand in moving forward with plans for a "carbon border tax" – a sort of import tariff on manufacturers from more polluting economies, such as China.