Top 5 Things to Know in the Market on Thursday, 23rd January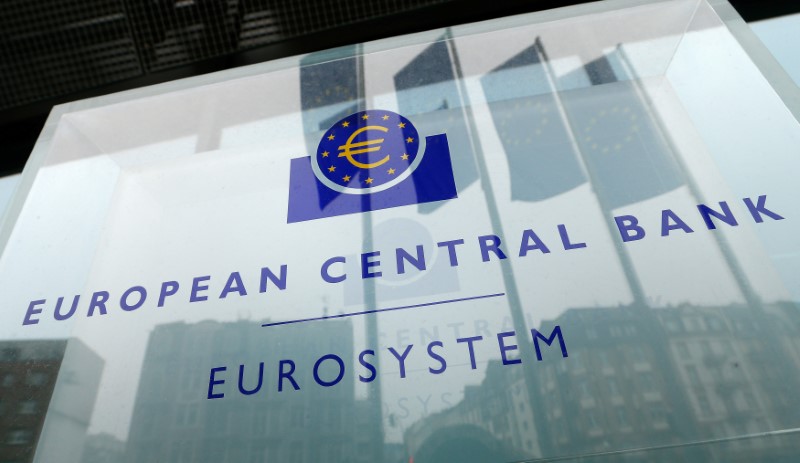 © Reuters.
By Geoffrey Smith
Investing.com — China put a second city in lockdown as the number of coronavirus cases continued to rise dramatically from a low base. Chinese stocks and tumbled, but Europe's recovered after an early wobble and U.S. markets are set to open flat. The European Central Bank is expected to launch a year-long review of its monetary policy strategy, and Intel (NASDAQ:), P&G and Comcast (NASDAQ:) are due to serve up earnings. Here's what to know about in financial markets on Thursday 23rd, January.
1. China in lockdown as virus spreads
China put a second city in lockdown in its attempts to combat the spread of the coronavirus.
Having shut down public transportation in and out of Wuhan, the origin of the outbreak, on Wednesday, the authorities announced Thursday that it will stop trains and buses leaving Huanggang, a city of 7.5 million people around 45 miles further east. Local authorities said they would also close a central market, as well as movie theaters, internet cafes and other cultural and entertainment centers.
The move comes just ahead of the week-long Lunar New Year holidays, which is peak travel season in China. The Communist Party's People's Daily puts the running death toll now at 17, while other reports put the number as high as 25. The number of confirmed cases continues to rise, with more cases being reported in China's megacities further east, such as Beijing, Shanghai and Zhejiang.
The World Health Organization has still not designated the outbreak a matter for international concern. For context, nearly 80,000 people in the U.S. died of more common strains of influenza in 2018.
2. Global stocks steady after Chinese buffeting
Chinese stocks tumbled in response to the authorities' actions on Thursday, with the tech-focused SZSE Component index falling 3.5%, and the blue-chip falling 2.9%. The sell-off was accelerated by those looking to lock out risk ahead of the week-long holiday next week.
However, European stocks recovered after an initial wobble, helped by strong earnings from companies as diverse as French chipmaker STMicroelectronics and U.K. online fashion retailer Asos.
By 6:30 AM ET (1130 GMT), were effectively flat, down less than 10 points, while the contract was up less than 0.1%. The contract was a tad over 0.1% higher.
Demand for haven assets was mixed, with U.S. Treasury bond yields falling by between one and three basis points. remained stuck in narrow range above $1,550 a troy ounce.
3. Oil tumbles as virus compounds oversupply fears; EIA stocks data due
Oil prices tumbled to their lowest in seven weeks, as fears about the impact of the virus on Chinese demand continued to dominate.
By 6:30 AM ET, futures were down 1.5% at $55.87 a barrel, having earlier hit an intraday low of $55.59, its lowest since Dec. 2. futures were down 1.3% at $62.38 a barrel.
An extra drag came from data released on Wednesday showing a 1.6 million barrel increase in stocks, the second week in a row that supplies had risen amidst expectation of a drop. The American Petroleum Institut figures, which point to another nascent glut on the domestic market, may or may not be corroborated by official government data due at 10:30 AM ET (1530 GMT).
4. Lagarde to launch ECB policy review
Christine Lagarde is due to set out the parameters of her review of the European Central Bank's monetary policy after the bank's regular policy-making council meeting. Lagarde's press conference is due at 8:30 AM ET (1330 GMT).
There are no expectations of any change either to the ECB's interest rates, asset purchase program or forward guidance. The market's focus will consequently be on how Lagarde seeks to redefine the bank's agenda. Speculation has bubbled recently that she may use the review to row back on Mario Draghi's commitment to ease policy further if need be, fearing the risks to the financial sector that that would entail.
5. Intel (NASDAQ:), P&G, Comcast (NASDAQ:) headline earnings roster
The day's earnings parade begins with consumer product giant Procter & Gamble and will be bookended by chipmaker Intel (NASDAQ:) and broadcaster Comcast (NASDAQ:).
Intel's figures will be scrutinized for any read-across for the rest of achip sector which had a rough 2019 but is expected to rebound strongly this year. Comcast's will be of interest chiefly because of what it says about its planned streaming service Peacock, which will follow hot on the heels of signs that Netflix (NASDAQ:) is starting to struggle with competition in the U.S. market.
After the close on Wednesday, Texas Instruments (NASDAQ:) had fallen 0.6% and brokerage and advisory firm Raymond James fell 4.3% after disappointing quarterly updates.