Top 5 Things to Know in the Market on Wednesday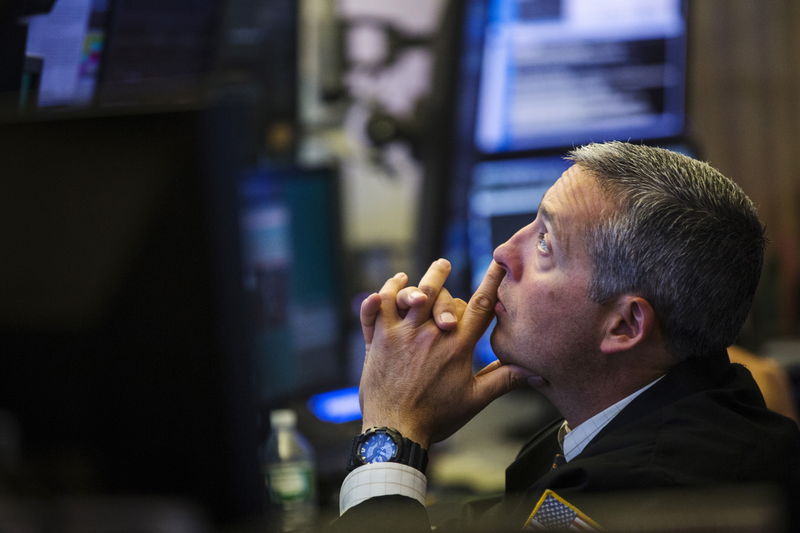 © Reuters.
Investing.com – Here are the top five things you need to know in financial markets on Wednesday, July 3:
1. U.S. stocks set for fresh record highs in holiday trade
After two straight sessions of record closes for the , the global equity benchmark looked set to continue the rally higher in holiday-thinned trade.
gained 64 points, or 0.2%, by 5:20 AM ET (9:20 GMT), rose 8 points, or 0.3%, while climbed 31 points, or 0.4%.
The New York Stock Exchange will close its doors early at 1:00 PM ET (17:00 GMT) and remain shut on Thursday for the Fourth of July holiday.
on bets for further monetary policy easing, while as they priced in concerns over a new list of European products that the U.S. could target with tariffs, announced while the region's markets were closed Tuesday.
2. European bond yields hit record lows as Lagarde chosen for ECB
European bond yields hit record lows on Wednesday as IMF chief Christine Lagarde was nominated to replace European Central Bank President Mario Draghi when he vacates the post in November.
Investors are betting that Lagarde will follow Draghi's path of further monetary easing amid faltering global growth.
and yields on 10-year sovereign debt pushed further into negative territory while turned negative for the first time ever, meaning investors are willing to pay to hold the debt until maturity.
In a separate nomination also designed to break male dominance at top European institutions, Germany's Minister of Defense Ursula von de Leyen was named to .
3. Trump chooses Fed nominees
U.S. President Donald Trump announced via Twitter that he Christopher Waller, an executive vice president at the Federal Reserve Bank of St. Louis, and Judy Shelton, the U.S. director of the European Bank for Reconstruction and Development and former economic adviser during Trump's 2016 campaign, to vacant posts on the Federal Reserve Board.
Shelton has previously said that, if appointed, she would lower interest rates to 0% in one to two years, mirroring recent calls from Trump for the Fed to .
Waller has written about the danger of an inverted yield curve, which occurs when rates on short-term debt surpass yields on longer-term government bonds, which some believe to be an indication of an upcoming recession.
Both candidates would be subject to confirmation by the Senate.
4. Services activity, labor data on tap
A swathe of economic data is set for release on Wednesday ahead of the upcoming Fourth of July holiday.
The Institute of Supply Management's gauge of for June along with for May will provide indications of whether the American economy remains on track despite external pressures.
Labor market data will also be in the spotlight ahead of Friday's .
Private payroll processor ADP will release its number for for June, while the U.S. Department of Labor will release its .
5. Oil prices rise on hopes for U.S. inventory draw
on Wednesday ahead of official government data on inventories that is expected to show a third straight weekly decline.
The American Petroleum Institute's , released late Tuesday, showed a draw of 5.0 million barrels, outpacing forecasts of a decline of 2.96 million for the Energy Information Administration's .
— Reuters contributed to this report.