Stocks – Profit-Taking Hits Wall Street at Open; Dow Down 800 Points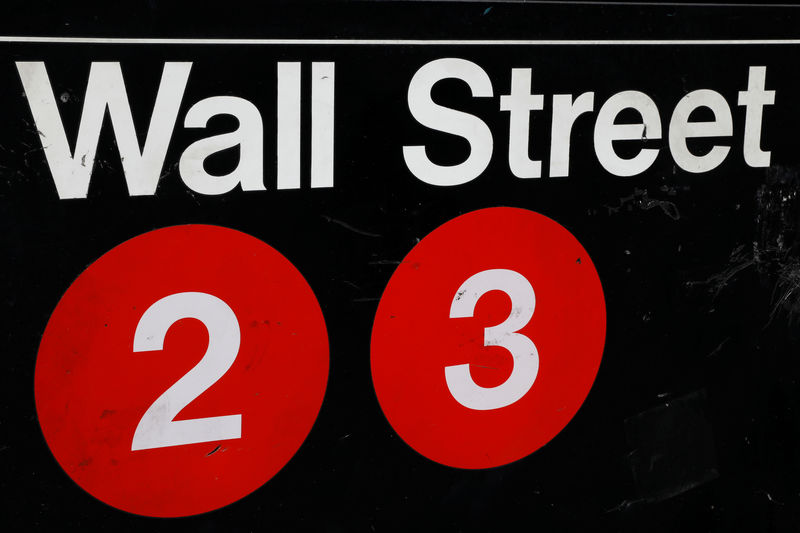 Investing.com — U.S. stocks opened lower on Friday, amid profit-taking after a blistering three-day rally that some said could mark the start of a new bull market.
By 10:10 AM ET (1410 GMT), the Dow Jones Industrial Average was down 761 points or 3.4%, while the S&P 500 was down 3.3% and the Nasdaq Composite was down 3.2%.
The mood was slightly clouded by reports that the House of Representatives may not be able to vote on the Senate's $2.2 trillion economic support package due to isolated pockets of resistance from some lawmakers.
In addition, the near-term trajectory for the virus itself continues to look negative, with the total number of cases in the U.S. overtaking those in China at over 86,000 according to Johns Hopkins data. Elsewhere, U.K. Prime Minister Boris Johnson reported that he had tested positive for the virus, while the death toll in Spain and Italy accelerated.
"Uncertainty will be considerable over the next few weeks," said Mark Dowding, Chief Investment Officer with Bluebay Asset Management in emailed comments. "It seems unrealistic to expect markets to simply rally in a straight line and recoup all of their losses, given the extreme nature of the changes in the environment now around us."
Even so, he added, "adding risk for now in those assets that can benefit from the policy response seems to be warranted, as unlike in 2008, central banks provide a much more robust backstop in the form of QE."
Among individual stocks, Boeing (NYSE:BA) was down 11.6% after Treasury Secretary Steven Mnuchin reinforced impressions that a government injection of equity into the airplane maker was unlikely, while Carnival (NYSE:CCL) stock led the cruise liner sector lower with a 14.3% drop, amid concerns that the sector will be at the back of the line when it comes to government support.
Walt Disney (NYSE:DIS) stock retreated 7% after sharing in the market's rapid gains this week, while Netflix (NASDAQ:NFLX) pulled back by a more modest 1.6%.
Oil and gas stocks remained under pressure as crude prices tumbled again, collateral damage from the price war between Russia and Saudi Arabia. Pioneer Natural Resources (NYSE:PXD) stock was down 4.1% after chief executive Scott Sheffield complained to CNBC that companies such as his were being squeezed between the likes of Exxon (NYSE:XOM) and financially stressed producers such as Marathon and Ovintiv.