Stocks – Wall Street Resumes Selloff as Stimulus Bill Fails in Key Senate Vote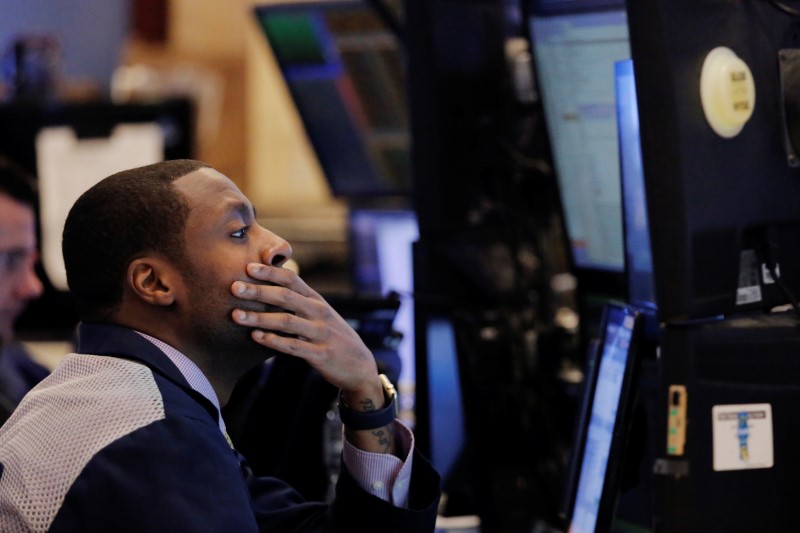 Investing.com – Wall Street resumed selling on Monday after an eagerly awaited coronavirus stimulus package failed to win enough votes in a Senate procedural vote, denting investor hopes the economy is set for a big fiscal boost sooner rather than later.
The Dow fell 3.48%, or 667 points, but had cut losses to below 200 points before the vote. The S&P 500 slipped 3.23% and the Nasdaq Composite fell 0.88%.
The nearly-$2-trillion bill to combat the economic effects of the Covid-19 pandemic, which needs to be backed by both chambers of Congress, failed to secure votes to move forward.
In the run-up to the voting process, markets had cut some losses on reports U.S. lawmakers were making progress on advancing the bill, which includes a range of measures to support the economy, including checks to Americans and support for small as well as big businesses.
The lack of progress on the bill comes as the coronavirus continued to spread, with infections reaching nearly 370,000 so far, with deaths above 16,000 worldwide.