U.S. Stock Futures Limit Down; Kiwi Declines on QE: Markets Wrap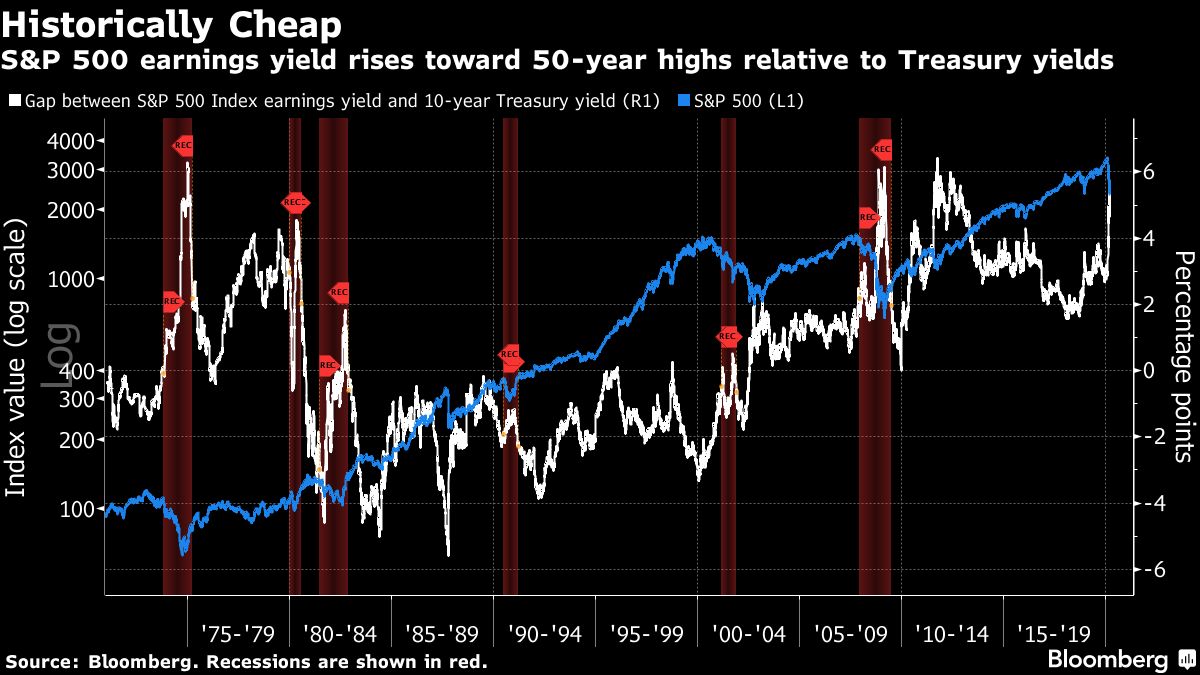 S&P 500 Futures dropped 5% and hit limit down after the gauge lost more than 4% on Friday. Asian contracts pointed lower. The USD/JPY and USD/CHF edged up against the greenback. The NZD/USD fell with the country's bond yields after its central bank joined other countries in saying it will start buying bonds to stimulate the economy. As investors attempt to assess the severity of the upcoming downturn, Federal Reserve Bank of St. Louis President James Bullard predicted the U.S. unemployment rate may hit 30% in the second quarter because of shutdowns to combat the virus.
Markets are "pricing a global recession, which we expect; stay defensive," Goldman Sachs (NYSE:GS) strategists Kamakshya Trivedi and Zach Pandl, wrote in a note Sunday. "The uncertainties around the depth and duration of the hit to the global economy remain high and the momentum in our own, and other, economic forecasts continues to be sharply negative with downside risks."
The 10-year Treasury yield fell back below 1% last week and the dollar steadied after vaulting more than 8% in the previous eight sessions as the Fed coordinated action with global central banks to beef up dollar liquidity swap line arrangements.
Investors are grappling with a faster pace of coronavirus infections against flickers of optimism that have followed extraordinary government actions to protect the global economy, from plans for stimulus and cash handouts to nationalizing companies.
The New Zealand central bank said it will buy up to NZ$30 billion ($17 billion) of government bonds in the secondary market over the next 12 months. In the U.S., Treasury Secretary Steven Mnuchin said the Trump administration is nearing agreement with Congressional leaders from both parties on a massive aid program aimed at supporting the U.S. economy through the next 10 to 12 weeks.
These are the main moves in markets:
Stocks